Fiddlah
biography
*retired professional lead guitarist/pianist. I have toured the US and Canada. I have lived the music scene and seen the music industry. Both are totally opposite unfortunately. I do this simply to share music with others and I have found there is some unbelievable talent here!!!
*Hope you enjoy *peace out, John
6

July 14th, 2011 + 11:07 AM
·

Fiddlah
Hello all,
Odin aka 'Reboot' and I originally wrote this instrumental to give hope through our music. With all the negativity these days in the media many times it becomes
overwhelming for the individual. We all have to pull together as a team and help each-other pull ourselves up by the 'BootStraps'! and what better way then through the power of Music! Play on and Blessings to all.
****Please Comment and Rate****
Peace
Fid
ps: please take a moment to view the video production on youtube and as always, we would sincerely appreciate any comments or ratings there if you have an account.
http://www.youtube.com/watch?v=uqQqx3E1K14
4

November 20th, 2010 + 5:11 PM
·

Fiddlah
Heya friends, I just uploaded my 1st High Definition vid to Youtube. I did this tune as a collaboration with a good friend of mine "440 aka: Reboot" and it was a good tune to test out the new cam. Much more creative and more versatile vids coming in the future..... but in the meantime , I sure hope you enjoy this one.... * Kinda rockin tune *s
***Please done forget to comment and or click "Like, if you so feel desired to!***
~ Peace as always ~!
TheFiddlah aka: John
You can check out the video at this link and please dont forget to choose HD within your options *s "
http://www.youtube.com/watch?v=hwiyWU8VHKM
"
7

September 9th, 2010 + 10:09 AM
·

Fiddlah
This is basically just a feel good melodic solo instrumental. I do have it up on youtube under my user-name "TheFiddlah". But anyways, here is the sound-track * I hope you enjoy and as always any comments, critiques or any input is surely welcomed!
~ Peace as always ~
Fiddlah aka: John
10

April 25th, 2010 + 8:04 PM
·

Fiddlah
This is a new finished collaboration of a heavy rock ballad done by "440" aka:Reboot and myself.
I have to say this was one of the most enjoyable collabs I've ever participated in.
440:
composition and lyrics
Bass guitar and drums
Synthesizer and rhythm guitar
mixing
Fiddlah:
Vocals
lead and background guitar solos
secondary rhythm guitar
heavy rhythm guitar
mixing and editing
As always please feel free to leave any comments or critiques

~ Peace ~
2

April 9th, 2010 + 9:04 PM
·

Fiddlah
Hi to all musician friends ,
I recently built a new system and also added heaps of equipment to my studio.
This is the very first song recorded using all the new gear. To be honest
I chose this ZZ Top cover thinking it would be an easy layed back tune
not only to play but to record as well. Wow was I wrong ! Keep in mind
I have been familiar with studio recording for many years....
The main lesson I learned was no matter how easy a song may be to play,
the recording of any song is meticulously challenging. I want to give a special Thank You
to a friend of mine "Scott Winters" for laying down the drum track! He uses
a Roland drum set and is an excellent drummer in my opinion. *Anyways, I hope you enjoy
this tune and I'm sure some of you will recall this awesome ZZ tune from years ago.
As always. any comments and or critiques are welcomed.
ps: You have certainly done an awesome job with site as well as the release of the album! Was a very pleasant surprise !!!!
~ Peace ~ Fid
Alias:
Fiddlah
Status: Offline
Threads:
30
Posts:
219
Songs:
25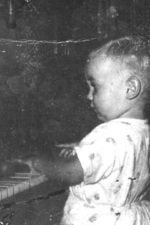 Joined: April 03rd, 2007
Last login: June 16th, 2017
My Messengers
| | |
| --- | --- |
| AIM: | n/a |
| ICQ: | n/a |
| Skype: | n/a |